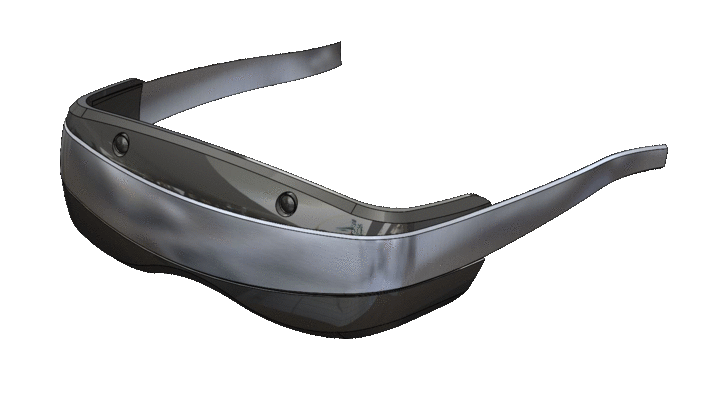 The revolutionary SoftOptics™ optical engine is the next generation NED for XR headsets. Our unique design allows for sleek, comfortable, and lightweight XR glasses with an expansive FOV (field of view).
SoftOptics™ Near-Eye Display
What makes SoftOptics™ unique?
Unmatched
small form factor
Reduced display brightness requirements
Flexible and adaptable design
XR is fast becoming one of the most ubiquitous and disruptive computing platforms. However, size, weight, and FOV are a challenge for smart glasses and can considerably impact the user experience.
​
These challenges stem from the basic physics of optical systems, which are unable to reproduce large scenes using a small form factor optical design.
​
SoftOptics™ solves these challenges with its novel technology. It is the game changer NED that the XR glasses market has been waiting for!
Driven by passion, Reality+ was founded in 2018 by gathering a team of top industry professionals. Since the company's establishment, the team has made an outstanding breakthrough with the creation of SoftOptics™, a game-changing Near Eye Display solution. Our mission is to redefine the future of XR technology by providing a revolutionary optical module.
An experienced R&D leader. Former VP of R&D Paradox, PrimeSense (acquired by Apple), and WiNetworks (acquired by Siemens). Experienced in optic-based detectors, IoT, and wireless communication.
A serial tech entrepreneur. Founder of Imagine Mobile, former CEO of Communet (DSSI Inc.), CEO of Internet Gold – Technology and Content, and Managing Director of the Polimeter Project.
Physicist with 20 years of experience in leading technology projects. Former Director of Optics at Pebbles Interfaces (acquired by Facebook) and CTO of Guardian Optical Technologies (autonomous cars).
We have recently begun to forge collaborations with leading global firms. We provide our partners with our new optical engine for XR headsets.